BrightSpring Announces New Nursing Career Ladder Program
BrightSpring Health Services / May 8, 2023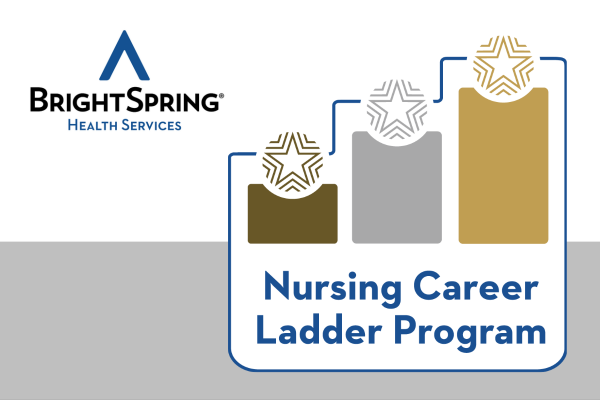 BrightSpring Health Services announces a new Nursing Career Ladder program designed to help nurses with career growth and prepare for leadership roles within the company. The Nursing Career Ladder program is a 3-tier program – bronze, silver, and gold – designed for registered nurses and licensed practical nurses in the home health, hospice, and community living businesses to prepare them for clinical leadership roles.
"Our nurses are vital employees who provide daily care to the thousands of patients and clients we serve every day," said Pam Harris, BrightSpring's VP of clinical education & engagement. "It's an exciting time to be a nurse at BrightSpring. Whether someone wants to remain working bedside or wants to develop their clinical leadership skills through our Nursing Career Ladder Program, we can meet their needs. Our leadership truly supports career goals and education for employees."
Eligibility Requirements
Candidate must be in an RN or LPN/LVN role in the Home Health, Hospice, or Community Living line of business.
A Full-time employee that has been employed with the company for 12 months prior to starting the program.
In good standing 12 months prior to beginning the program.
For more information about nursing career opportunities, visit www.brightspringhealth.com\careers.
Filed under: BrightSpring Health Services, Media Hub