SpringHealth – Alan Lowe
The Way We Lead / September 29, 2022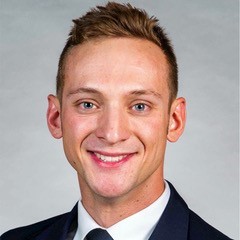 September 30 is International Podcast Day, and we'd like to recognize SpringHealth Behavior Therapist Alan Lowe for Working Smart and Doing Good in Sedalia, Missouri. Alan is the host of The Behavior Trap podcast.
Alan joined the SpringHealth team in May 2022. He started The Behavior Trap during his first year of graduate school when he noticed most podcasts only focused on interviewing prominent leaders in the field of applied behavioral analysis (ABA) but left the "every day" board-certified behavioral analysts (BCBAs) out of the conversation. Alan saw the possibilities in showcasing the stories of these professionals and the impacts they were making in the field each day.
He began the podcast as a hobby and, two years later, The Behavior Trap has over 50,000 plays, and can be found on Apple Podcasts, Spotify, and most podcast sites.
"I never thought it would get here, or at least to this point," Alan explained. "I would love for it to continue and grow as I enjoy meeting new people and hearing their stories. It's even more exciting as I have my own story now, too!"
He shared he is in the process of recording more episodes and is interested in interviewing "anyone and everyone in the mental health field."
Outstanding work, Alan. You know your business and are making an impact in the ABA field. Thank you for leaving your LEGACY with us.
WORK SMART. DO GOOD.
Check out The Behavior Trap here on Apple Podcasts or here on Spotify. Click here to read Alan's testimonial about the experience.
Filed under: The Way We Lead