Employee Success Stories
At BrightSpring Health Services, we are committed to the development and growth of our employees. Many of our organization's leaders started with the company in entry-level positions and have grown their careers through internal advancement and promotion. Every team member has a unique story about their path with BrightSpring. These differences lead to innovative ideas and better decisions that make us successful. Below are some examples of success stories from our team members who have advanced their career at BrightSpring and have a story to tell.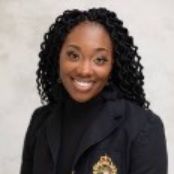 RaShai Reynolds, Regional Director, joined the company in 2012 as a Behavior Clinician in Indianapolis, Indiana. As the first waiver services Behavior Clinician in Indiana, RaShai grew the location from serving three individuals in Indianapolis in 2012 to now having multiple clinicians throughout Indiana.
In 2016, RaShai was promoted to a Clinical Manager, and in 2017, she was promoted to State Director of Indiana. Her role expanded in 2019 as she began to also oversee the state of Kentucky. Finally, in 2020, she accepted her current role as Regional Director, overseeing Indiana, Kentucky, and Georgia.
RaShai enjoys the flexibility the company provides and being able to work in an environment where she can be truly authentic with her team. She also is proud to be among the many women in leadership at the company, stating "I am a woman and mother (among a lot of other things), and the fact that I can work and be engaged as a mother and wife, while having a career with the support and understanding of other women who have careers and aspirations is a tremendous opportunity that I do not take lightly nor for granted."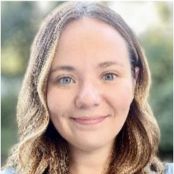 Tabitha Shumate, Benefits & HR Compliance Manager, joined BrightSpring in 2016 as a Benefits Analyst where she was able to provide guidance and support to employees and leaders on important benefits updates and concerns. Since then, she has advanced her career with the company. She was promoted to Benefits Administrator in 2018, Senior Benefits Administrator in 2020, and Benefits & HR Compliance Manager in 2021.
In her current role, Tabitha helps drive a culture of compliance. She identifies improvement opportunities in the HR compliance programs and ensures policies and procedures are up to date and comply with applicable federal laws, regulations, and delegation requirements. She has implemented new electronic systems that streamline the compliance process and provide more visibility and insight for key stakeholders.
Tabitha has a bachelor's degree from Sullivan University and a Society of Human Resource Management (SHRM-CP) certification. She stated, "BrightSpring has played an important part in allowing me to continue my education while employed. Encouragement and support from my leader not only allowed me to complete my degree, but also allowed me to obtain my SHRM-CP certification. Programs such as BrightSpring Tuition Reimbursement programs, made these goals more achievable."
Her leader shared, "I have had the pleasure to work with Tabitha for five years. I have watched her grow into an exceptional HR professional that is always willing to accept new challenges and opportunities. She has endless potential and will continue to excel in her HR career."  
Les Parker, Regional Vice President, began his career with the company in 2003 as a Case Manager. Over the years, Les has advanced his career taking on roles as a Program Manager, Executive Director, Regional Director, and now a Regional Vice President.
Les attributes his success to the support the company provides through professional development, training, tools, and resources. He shared that the company "supports career growth of individuals who demonstrate the ability and desire to grow with the organization. Due to the systems and structure at the company, by design all positions build upon themselves, therefore allowing one to be a well-rounded leader and more capable of serving our colleagues in a consistent fashion."
Les says his favorite part of working here is "working with dedicated and passionate professionals who are focused on helping our clients live their best life striving to be the best in the business."  
Monique Lopez, Executive Director, started with the company in 2012 as a Director Support Professional (DSP). As a DSP, she realized what a positive impact she had on the people she served. Monique was determined to grow and make a difference in the lives of people living with disabilities.
In 2018, she obtained her B.A. in Behavioral Science at Cal State Dominguez Hills while working full-time as a Certified Nursing Assistant at ResCare's Hylond Home. She then went on to pursue a graduate degree in Applied Behavior Analysis at National University.
Monique has supported different operations through various roles within the company, including Certified Nursing Assistant, Qualified Intellectual Disabilities Professional, and Program Manager, all of which have prepared her to excel in her current role. Her career came full circle when she was promoted to Executive Director of the operation where she started. She has developed residential homes in her area and is expanding the operation, creating services and supports for those in need.
Monique's passion to advocate for those without a voice extends outside of work, as she is currently in the process of becoming a Court Appointed Special Advocate (CASA) for children. Monique is a strong advocate for personal and professional growth and is honored to continue to lead within a company that shares her vision.  
Travis Olsen, Pharmacy Technician Manager, joined the company in 2000 as a Purchaser. Throughout his tenure, he has held positions of Purchaser, Procurement and Operations Analyst, Purchasing Manager, and now Pharmacy Technician Manager. He has always had a passion for analyzing data and has leveraged this to benefit the company and the patients we serve. Travis credits his career growth and accomplishments to the leadership and mentors he has worked for. Having a company encourage and support growth as PharMerica does has been truly rewarding.
Travis enjoys every day in Pharmacy Operations for the unique opportunities to serve and improve the lives of our customers. Throughout his career, one aspect of a successful pharmacy has remained consistent – teamwork is essential and working with a dedicated group of co-workers committed to the end customer is fundamental.
Laura Fisher, Senior Regional HR Manager, started with the company in 2014 as an HR Specialist for three years and returned in 2019. Since her return, she has advanced her career through promotions to HR Generalist in 2020, Regional HR Manager in 2021, and Senior Regional HR Manager in 2023.
Throughout her tenure, Laura has supported community living and neuro rehabilitation services. She currently leads HR functions for the east region of the home care line of business. Laura partners closely with the leadership team to implement process changes where needed and to improve the overall effectiveness and efficiency of operations.
When facing HR decisions, whether related to employee training, HR investigations, or recruitment and hiring, client safety and quality services are always at the forefront of Laura's mind. Each role plays an integral part in our client's care. Laura has worked diligently to improve the HR auditing processes and tools to guarantee a high level of compliance and training with for our caregivers.
Laura is known for receiving many recognitions from operations and her team. Her leader stated, Laura "is always willing to support or help any team member with a smile."  
Tanisha Haythorne, Executive Director, began her career with the company as a Direct Service Provider (DSP)/caregiver in 1997. Tanisha's love for people and natural skill in caregiving drove her to this field. At the early age of 12, she would watch over her 96-year-old great-grandmother when her great aunt was unavailable. She also learned how to be a caregiver by watching her mother who adopted four of her eight siblings.
A year after beginning as a DSP, she was promoted to an Office Assistant, and in 2006, she was promoted to a Client Service Supervisor. She realized she had a knack of matching clients with caregivers who would often stay together beyond personal care and until the end of life. Tanisha's supervisor noticed her innate leadership skills when all her peers began looking to her for advice.
In 2008, Tanisha became a Branch Manager. Only five months passed until she was promoted again to Executive Director where she took on an entire region instead of just a single branch. Throughout her journey, she has enjoyed watching her staff grow in their skills and having the opportunity to promote them as positions became available.  
Christine Martin, Director of Clinical Management, joined the company as a Care Coordinator in 2015 in Biddeford, ME. She supported adults with brain injuries through the Home and Community based MaineCare (Medicaid) Brain Injury Waiver program. In 2019, she was promoted to Director of Clinical Management and collaboratively grew the program from serving around 15 members in 2015 to now serving over 100.
As an Occupational Therapist working in the brain injury field for over 10 years, Christine found it exciting to get back into the rehab industry and was proud to launch and manage a new Maine Home and Community Rehab program in 2020 as well as continue to manage the Care Coordination program.
Christine enjoys the ability to work with patients in their natural environments helping them live their best life and achieve their goals. She states, "The support I have received and the collaborative approach not only locally but on a divisional level has helped me grow as a clinician and a leader." She attributes the success of the new Home and Community program to her amazing team and the support they have received. She is excited to continue to grow the program and support even more patients in New England.    
BrightSpring is an Equal Opportunity Employer.
BrightSpring Health Services and its affiliated companies provide equal employment opportunities to all employees and applicants for employment and prohibits discrimination and harassment of any type without regard to race, color, religion, age, sex, national origin, disability status, genetics, protected veteran status, sexual orientation, gender identity or expression, or any other characteristic protected by federal, state or local laws.
This policy applies to all terms and conditions of employment, including recruiting, hiring, placement, promotion, termination, layoff, recall, transfer, leaves of absence, compensation and training.
If you have a disability and are unable to use our online tools to search or apply for jobs, we would like to assist.  Please contact us for accommodation assistance.
Equal Opportunity Employment Posters