Careers
BrightSpring. Not just your best career. Your best life.
At BrightSpring® Health Services, we need excellent people. To do excellent things. Have you wanted to make a difference in the lives of people – or entire communities? At BrightSpring you can.
This in fact could be the amazing opportunity you have been looking for. Have you wanted to find a place where there was no limit to the training you can receive throughout your career? BrightSpring has it all. Why not find out what we can offer you?
BrightSpring lets you choose the health care field that fits you best.
HomeCare Services
Community Living Services
Family & Youth Services
Neuro Rehabilitation Services
Behavioral Health Services
Telecare & Remote Support
Pharmacy Services
At BrightSpring, we're putting out the call for everyone from caregivers to nurses to specialists to administrators to business leaders and IT innovators. If you want to be a part of an organization that is shaping the future of American health care, we invite you to take a look at what BrightSpring can offer you. 
What are you waiting for? Let's get started!
Hear from our employees about why they like working for us.
Learn about how we hire and support veterans!
Student and Graduate Employment
BrightSpring Health Services values the knowledge gained through further education, and we are always looking for bright and diverse employees with unique skill sets. We offer career and internship opportunities that fit your schedule, tuition reimbursement and discount programs, and a BrightSpring Brighter Futures Scholarship. Start your career today with an ever-growing team that offers advancement opportunities for those looking to grow professionally. Click the button below to learn more.
STUDENT AND GRADUATE EMPLOYMENT
Grow With Us!
BrightSpring Health Services encourages and supports the professional development of our employees. We are dedicated to helping employees develop their skills and reach their career goals. Click the button below to read how RaShai, Tabitha, Les and others have grown with us.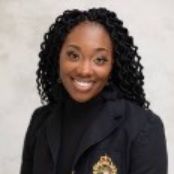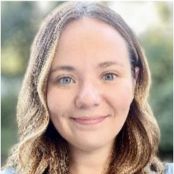 BrightSpring is an Equal Opportunity Employer.
BrightSpring Health Services and its affiliated companies provide equal employment opportunities to all employees and applicants for employment and prohibits discrimination and harassment of any type without regard to race, color, religion, age, sex, national origin, disability status, genetics, protected veteran status, sexual orientation, gender identity or expression, or any other characteristic protected by federal, state or local laws.
This policy applies to all terms and conditions of employment, including recruiting, hiring, placement, promotion, termination, layoff, recall, transfer, leaves of absence, compensation and training.
If you have a disability and are unable to use our online tools to search or apply for jobs, we would like to assist.  Please contact us for accommodation assistance.
Equal Opportunity Employment Posters