Community Living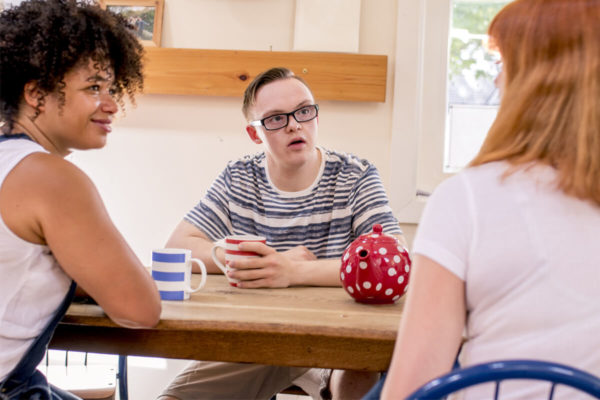 Our Community Living team provides support for individuals who need clinical and pharmacy support and assistance with activities of daily living due to an intellectual, developmental or cognitive disability. We have more than four decades of experience in the behavioral health field and recognize that each individual we support is unique. Our treatment approach is based on  person-centered principles and every person receiving services has an active role in creating their support service plan. Case managers, families or guardians, therapists, clinicians, and caregivers all work together to develop a plan that allows them to reach a higher level of independence to live their best life.
Connecting people and homes to improve outcomes.
Our care management tools and programs:
Keep the individuals we serve safe
Enhance independence
Show respect for the individual
Improve quality outcomes
Lower health care costs
Ensure individuals receive the right care – at the right time – in the safest environment possible
We assist people to reach their highest level of independence.
Our community living services are provided in 27 states with several thousand programs. Our comprehensive range of services includes behavioral and mental health support, in-home pharmacy solutions, telehealth and remote support, supported employment, day programs, clinical support, therapy, community integration, and training programs.